The people who work at Hospital Direct share the vision and values as of the community we serve.
We are driven by the belief and knowledge that what we do helps 1000s of people around the world every day.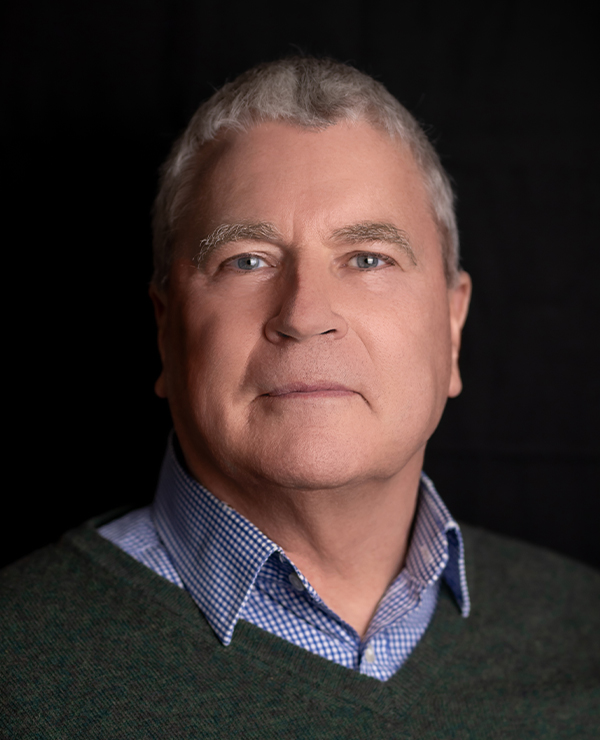 Phil Gutteridge
Managing Director
My role in the Company is focused on strategic business planning and developing efficiencies. I have a very capable and competent team that handle an amazing array of inputs and issues and feed me details and data enabling decisions to be made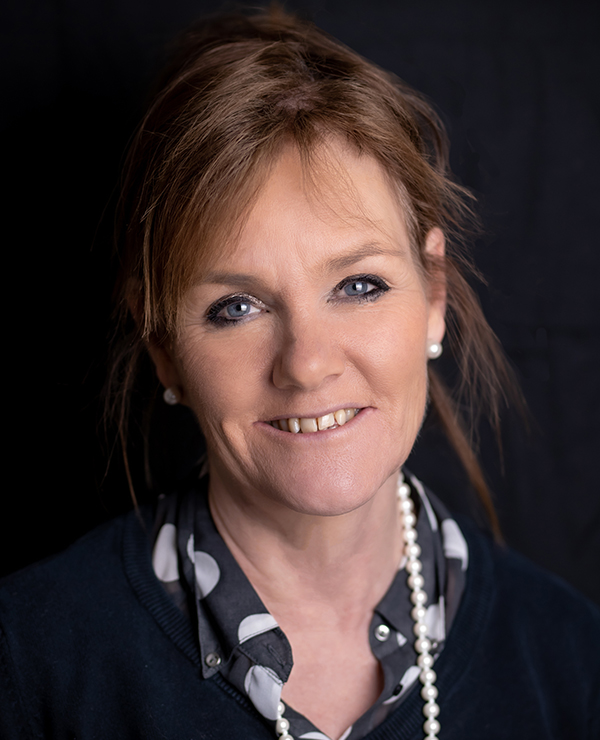 HElEN Gutteridge
Technical Director
Responsible for taking products from concept to manufacture to ensure that all our products offer clinical excellence of performance, ease of use for staff and safe handling for all.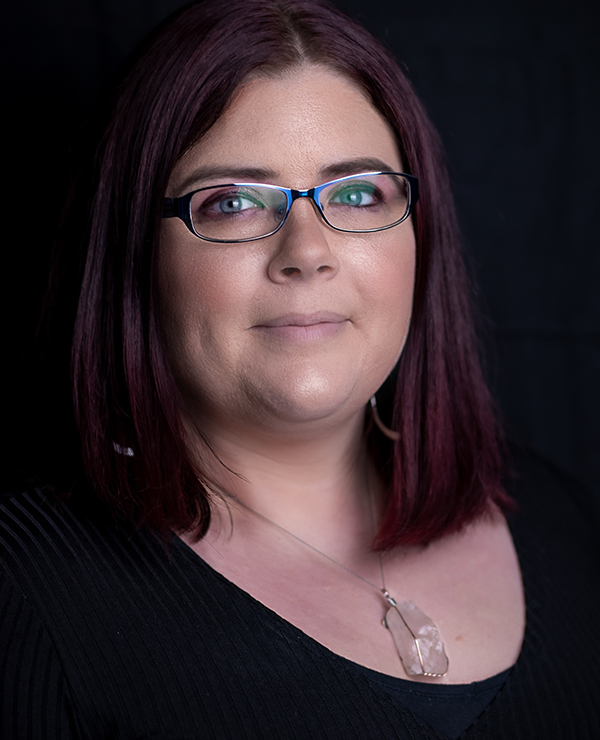 Pip Gutteridge
Operations Director
Hi, I'm Hospital Direct's Operations Director. My role is to ensure the smooth running of all business functions within HD and create new procedures to eliminate any potential issues. I love my role as it is so varied and any day can involve a multitude of departments from Goods In, Production, Sales through to Finance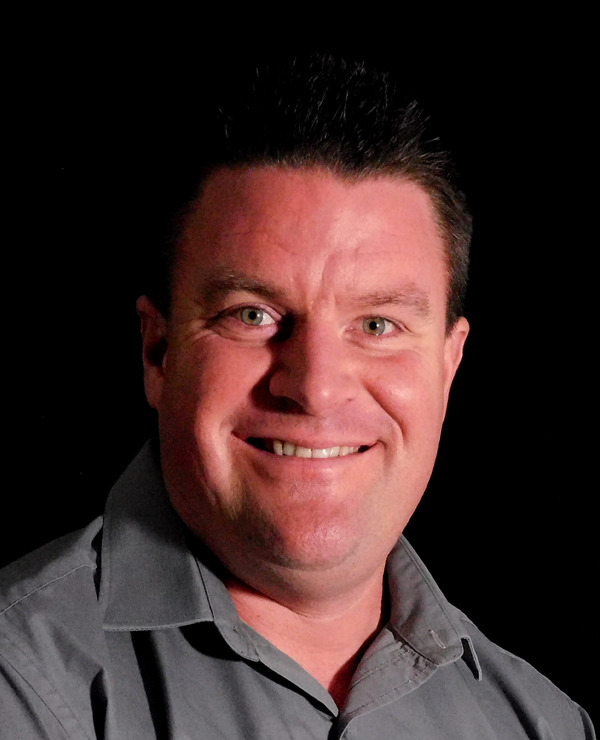 Dave
Southern Regional Manager
I joined the company in February 2012. Most of my time is spent at the rock face providing product training and demonstrations around the U.K. and Southern Ireland for the Acute, Community and Private sectors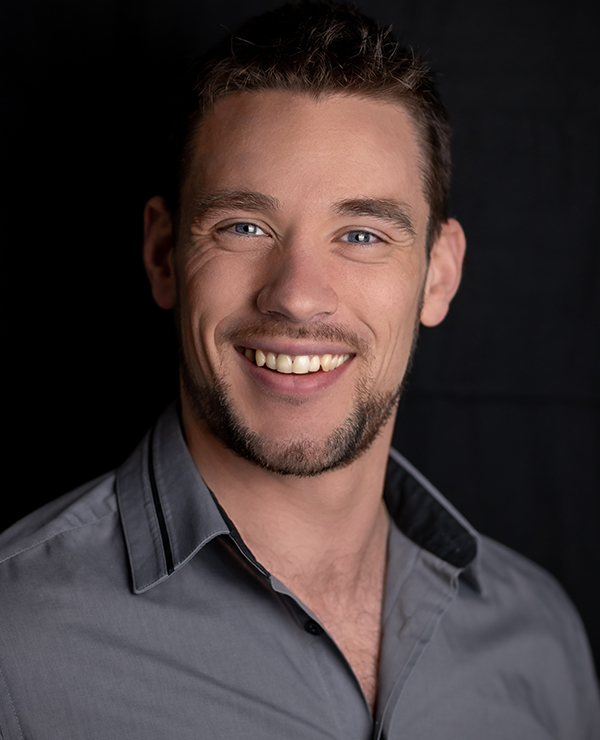 Bruce
Head of Business Development
It is important to me to build business on truthful and honest relationships, and am pleased to have become friends with many of my clients over the years.
Professionally, I am tenacious in driving Hospital Direct into new markets and sectors for company growth and market dominance. Whether through B2B or B2C, I believe that if you win, we win, through our great customer service and product quality.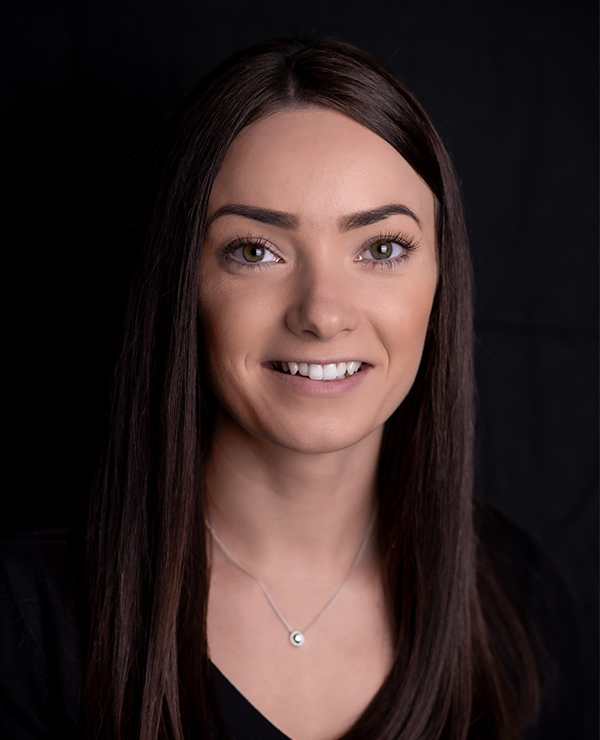 JADE
Office Manager
I am responsible for the organisation of activities that facilitate the smooth running of our company, including organising of people, information and other resources. My role includes growing sales across the UK and Export, always on hand to support with any Customer queries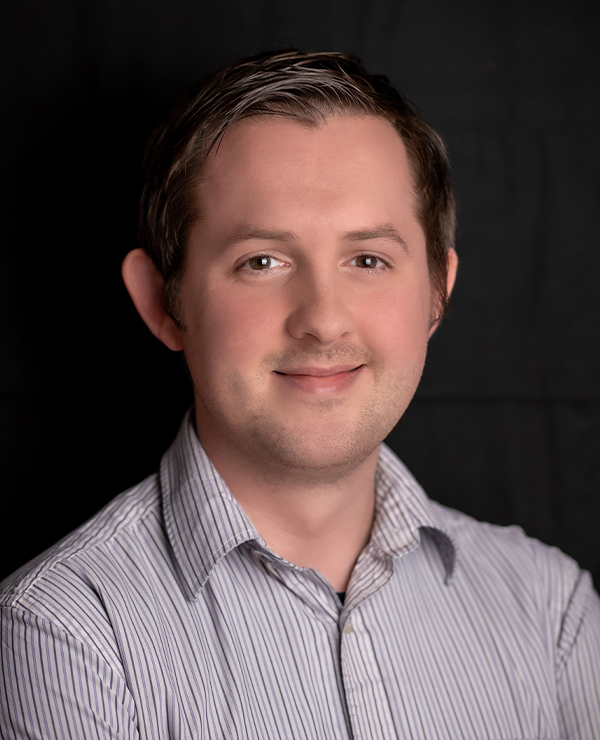 DANIEL
Online Training Manager
My role is to create online training courses and online video demonstrations of our current product range. Offering a wide range of online training solutions, whether that be Online Health and Safety Training or Online Product Training. I am here to assist anyone that requires any assistance or help with the online training.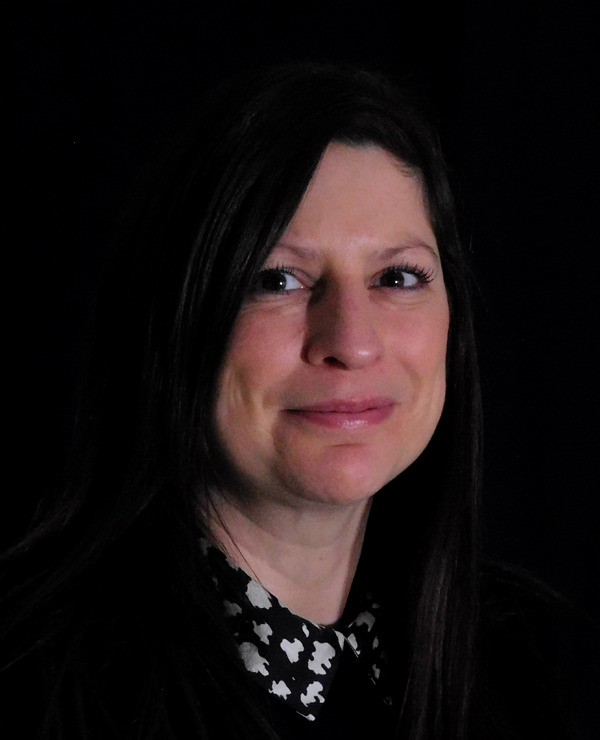 POLLY
Customer Service Support Liaison
My role in the office is to ensure an outstanding client experience from the start of their journey with us. I support in implementation of our excellent customer service systems, delivering key support functions throughout the business including reports, sales and quoting to community and B2B clients.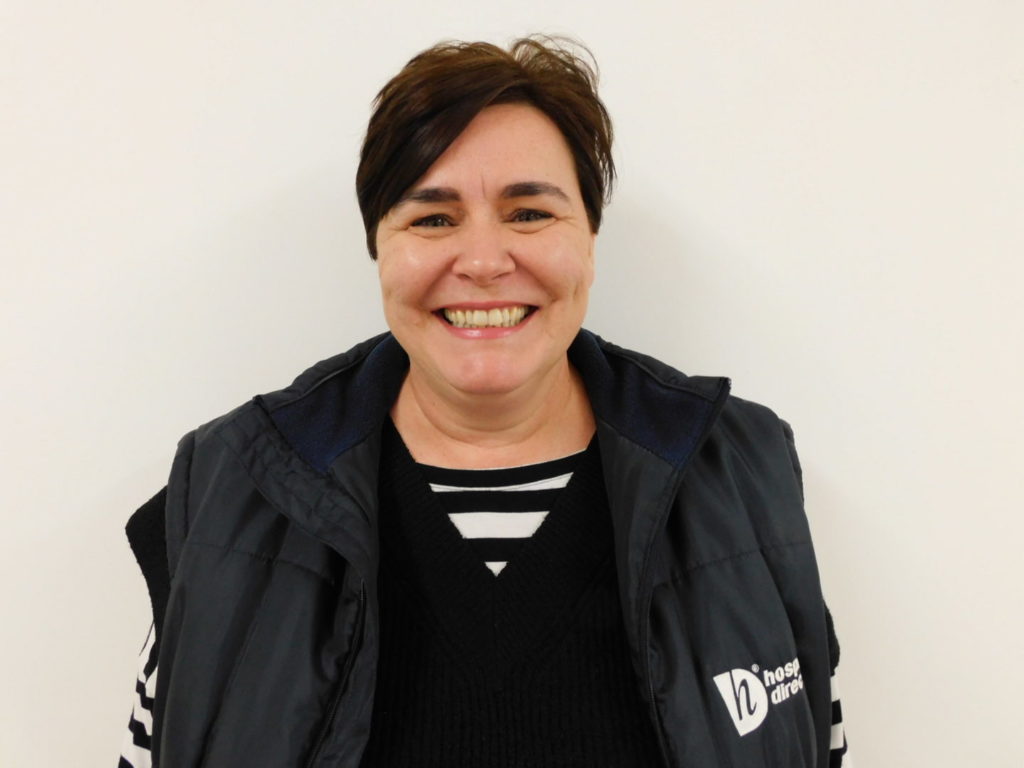 TINA
Office Manager
I support the company operations by maintaining office systems and managing staff. I provide admin support to the Regional Managers and am also Head of Human Resources, and oversee all HR tasks. I work closely with export customers and distributors to ensure continuity of supply and customer satisfaction. Perform day to day administration activities including customer queries, orders, customer relations, acquisition of new contacts, customers and revenue.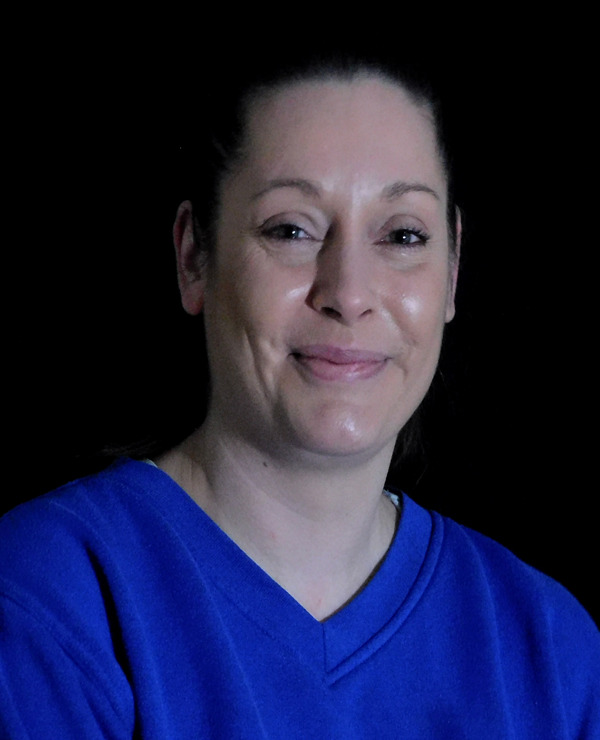 TANYA
Production Manager
I manage the Production Team with a focus in the area of cutting and supply of materials and oversee the efficient storage and dispatch of a wide range of goods pertaining to the company's business. Aiding design of the company's Patient Moving and Handling Products, from daily living aids to specialist equipment. Plan, co-ordinate and implement any of the company's projects with specialist focus in the management of all production activities including manufacturing of the company's products including PPE through to high cost luxury items.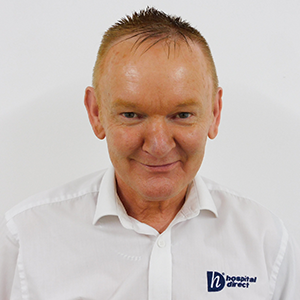 DAVE
Northern Regional Manager
Covering the North Region of the UK, supporting existing and new customers in understanding our Product Range. Sharing my vast experience to help improve the lives of people that need that extra support in Moving and Handling. ROSPA Qualified and I love helping people and solving the challenges that sometimes appear too much. So, offering my support in CPD Certified Training, Assessments and making sure everything is kept running smoothly from the start. It is great to be working for a company that manufactures in the UK and keeps costs down but quality up. And a great Team who make you feel like it is a family.
Work With Us
Hospital Direct is a fast paced, rapidly growing organisation which is dedicated to helping people around the world to overcome some of the greatest challenges many of us may face. From providing personal independence to safe patient handling solutions, we provide our customers with the tools they need to sustain an active and healthy lifestyle. We are a professional, multi-generational team with a wealth of experience, constantly striving to invent, create and innovate. Our actions at Hospital Direct have a significant impact on the success of the company and the lives of our customers whether it be an independent user or a health care professional. Our teams work towards a common goal that benefits the company and the community as a whole.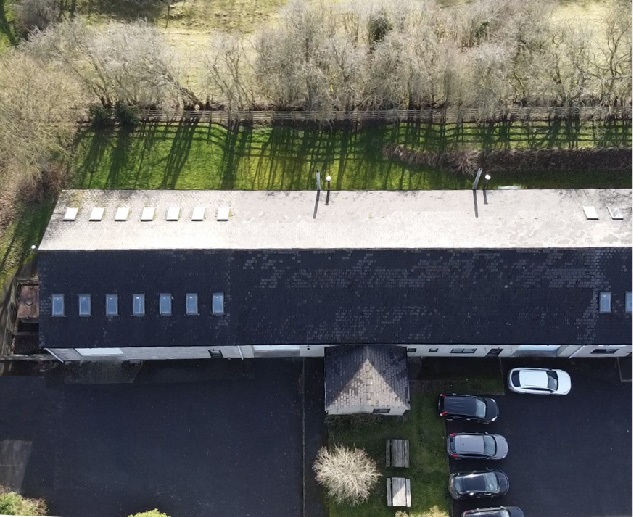 Some of our newest employees
Charlotte's Testimony
"The quality, price and delivery of all their products is second to none, they offer in-depth training as well as technical back-up support so you are never left in the dark"
Scotty's Testimony
"My first 3 months at Hospital Direct have flown by. The employees here are fantastic. I was welcomed immediately and felt like I had been working here for years. They are like a family that I'm now part of and I am extremely grateful for that. It's like a home from home and I'm happy to call them my second family."
Corrine's Testimony
"My first 3 months at Hospital Direct have been amazing! I've learnt so many new skills and met some amazing people who have made me feel so welcome, like a family. I believe I have done well in progressing in new products and learning from my mistakes, but most of all the happy friendly people I work with and know if I need anything all I have to do is ask. Knowing I have never used a sewing machine before starting my first day and to now knowing how to use 4 machines confidently and still keen to learn new products and how I can progress in different routes in the future."
Jensen's Testimony
"Working for Hospital Direct has been a great experience with lots of different roles and jobs to learn. I have worked with the company for just over 3 months and found all the staff and management very helpful and supportive to work with. I hope to continue to build up different skills within my job role and would definitely recommend people to join the company and learn and enjoy it as much as I have."