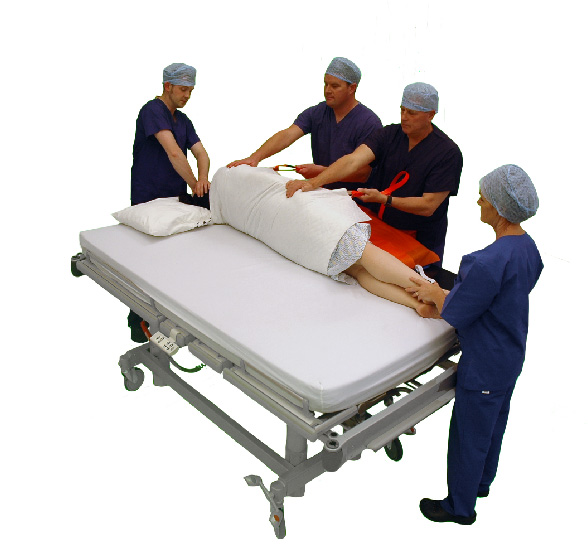 A New Unique System For Proning Patients More Safely In Operating Theatres
The Proturn® was developed to replace the hazardous manual system of Flip & Catch, common in many operating theatres that leaves patients and staff at risk of injury. Designed to enhance safety, the Proturn® will turn patients into and out of the prone position safely and efficiently, protect the arm in the manoeuvre, eliminate static positioning and remove the dangerous reaching, stretching and catching.
This results in less staff being required. Removes the risk of musculoskeletal injury and any risk of patient nerve or tissue damage due to poor handling. Positionally accurate, easy to use and safe for all. Choose Proturn® for all your prone positioning.