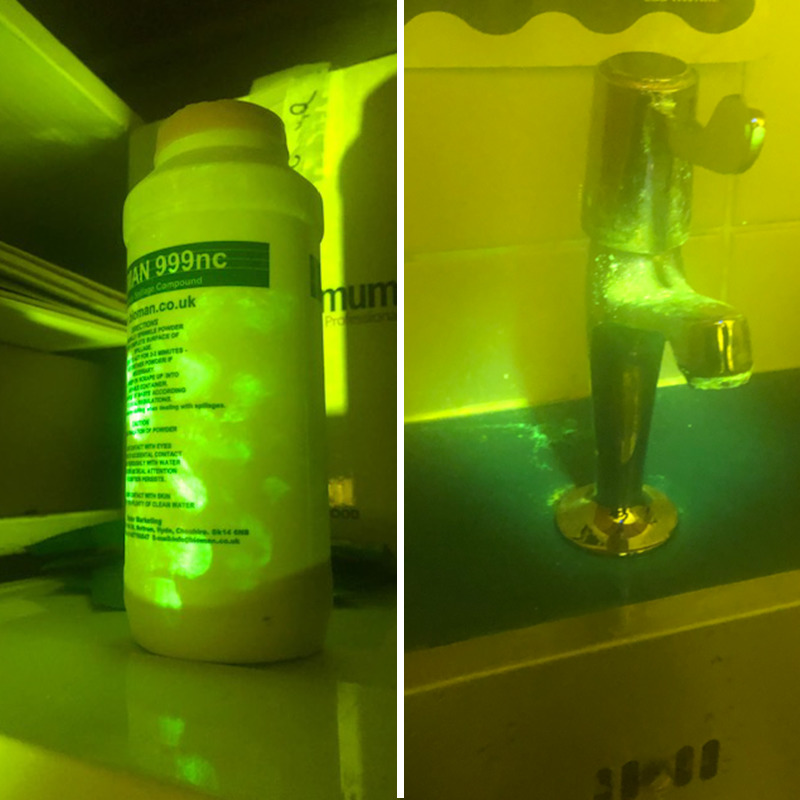 The CiFi Torch is one of the most powerful high-quality LED forensic light sources currently available on the global market. Standing for 'Cleaning Inspection Forensic Investigation Torch', the product can locate bacterial traces and organic matter not visible to the naked eye, even in bright light ambient conditions.
Originally designed for the MET Police and NYPD for use at crime scenes, and supported by research conducted by Professor Cassella which was presented to the Chartered Society of Forensic Sciences, the time was right to introduce the unique CiFi Torch to the healthcare market. Hospital Direct is delighted to have signed an Exclusive Distributor Agreement with CopperTree Forensics for this innovative infection control solution.
STEPPING UP INFECTION CONTROL
At the height of Covid-19, the need for a product such as the CiFi Torch became apparent within these sectors. The Covid pandemic heightened the need for effective ways of identifying poor cleaning which can encourage the spread of infection and viruses. The CiFi torch can see what the naked eye cannot, as its powerful LED's can locate and detect traces of latent fingerprints, sweat, urine, saliva, blood, and other biological traces which can encourage the spread of infection.
The torch uses specific colour wavelengths of light to highlight unclean and potentially infectious surfaces during forensic examination. It was the perfect aid for the healthcare market to support what is commonly known as 'Infection Prevention, and Control'.  This new device highlights problematical areas and shows if they have been successfully treated, thus being an integral part of providing a 360-degree solution.
This CiFi Torch offers profound advantages for fast infection control in any healthcare environment from Operating Theatres, ICU, Radiology, Elderly Care Units, Mortuaries and Pathology to Ambulances, Care Homes and GP Practices, plus other communal rooms such as toilets, offices and restaurants.
Available from Hospital Direct, the CiFi Torch product page can be found using the link below: