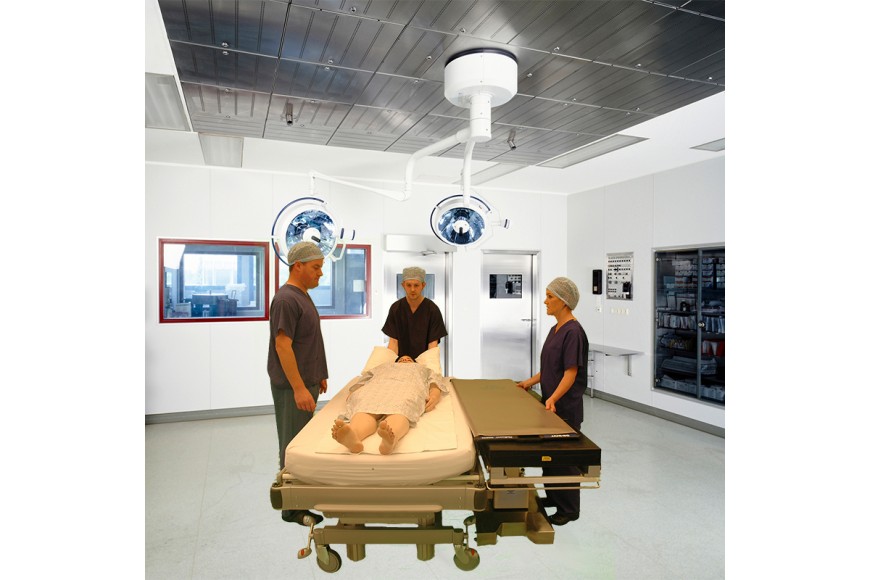 One of the biggest issues in any hospital environment is safely and securely moving patients from one place to another. Whether that's getting them to a bed or transferring them from a trolley onto a surgical table, moving and handling can be difficult and challenging.
Incorrectly carried out, transferring a patient to an adjacent surface can lead to injury for both the patient and the person carrying out the manoeuvre. Musculoskeletal injuries suffered from poorly executed moving and handling techniques are common in hospital environments.
Staff moving patients can often take on heavy loads or get into awkward positions that impact on their own health. Conditions such as back problems may develop over a period of time with constant lifting and positioning patients. Any support that helps reduce these injuries is important.
At Hospital Direct, we have a wide range of different slides that are designed to keep patients safe and secure while moving them to adjacent positions.
Hitech Rollbords
The Hitech Rollbords from Samarit, now available through Hospital Direct, enable staff to transfer patients quickly without the need to lift. Not only is this better for the patient, who gets a more comfortable transfer, it's also beneficial for all the staff who are carrying out these kinds of tasks. The Rollbords can be used in a variety of busy departments, everywhere from wards to emergency rooms, x-ray and scanner areas and operating theatres.
Made from ecologically safe materials, the boards are available in a variety of sizes. They are a portable transfer system that acts a little like a tank track, meaning you can easily slide a patient across from one surface to another. The rollboards do away with slide sheets and can be kept in and around a particular area, easily stored and brought out when needed. They work well with non-woven transfer sheets and greatly reduce the number of staff you need to cope with a patient transfer.
Disposable covers are available for the rollbords and cleaning is easy with any hospital disinfectant. The products come in a number of different foldable and non-foldable styles that are suitable for everything from standard use through to surgical theatres and for ICU and for bariatric patients. These products also have a three year warranty.
EasiClean Slides
Many hospitals have single use slides which can add to the mounting costs of running any department. The EasiClean Slide is used by emergency departments, MAU clinics and operating theatres across the UK, a simple and effective tool for allowing the lateral transfer of patients between adjacent surfaces.
Available in two different sizes, the slides can be quickly and easily cleaned or wiped down and are safe to be stored on site so they can be accessed when needed. Using the EasiClean Slides can certainly help reduce waste and keep down the costs.
There's no doubt that patient transfers can be challenging. Hospitals carry out thousands of these small tasks every day and investing in the right equipment is vital. It not only makes transfers easier and more efficient, but ensures both staff and patients remain safe from potential harm.